The story and inspiration behind writing the Automotive Restorers Guide
by SW Barratt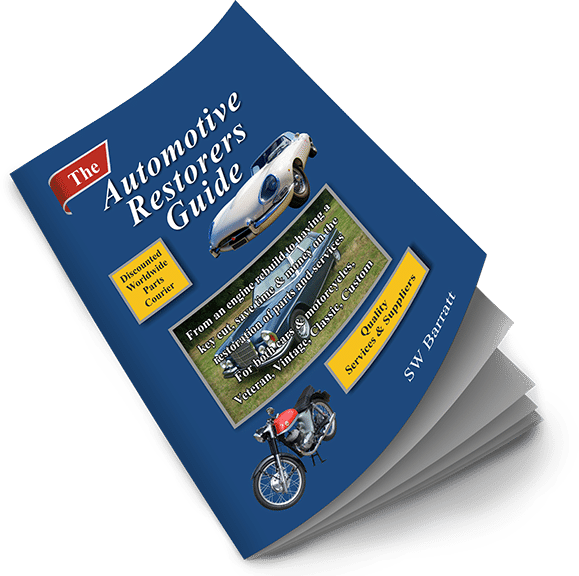 Classic car restoration
Looking back, locating quality engine reconditioning services and restoring the 300 SEL 6.3 Mercedes with all its complexities was a large learning curve. For its time this model of Mercedes was a complex car which included self levelling air suspension. This was not the first car I had worked on, but due to its complex engineering was certainly the most time consuming. As I progressed with this classic car restoration I could see that I would have a car that was both unique with its history and also quite rare.
It was important for me to pay attention and keep the rebuild original. These are not easy cars to work on as the engine is basically shoe horned into a very cramped engine bay. Even a normally simple job like changing the fuel filter is very fiddly on these.
Over the years I have talked people out of owning a 6.3 as they can, apart from being complex and hard to work on, often be described as the 'car to get you better known with your bank manager'.
Since I bought the car in 2003 I was able to eventually find and use good quality restoration services, which I have put together in the Guide. For most people being able to find decent workmanship is not an easy task and often rockets the time of a restoration.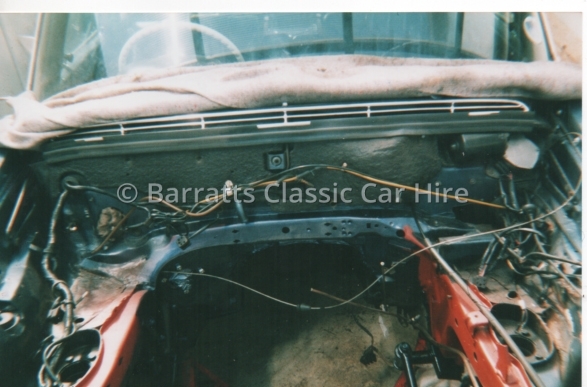 Extensive rebuild
Nearly all of the car's mechanical and bodywork was stripped and rebuilt/replaced, including all the air suspension pipes which I had bent into the correct shape by a hydraulic fitting/hose specialist. As you can see from the above images these copper nickel pipes had to be bent back into the original angles so that they would all fit.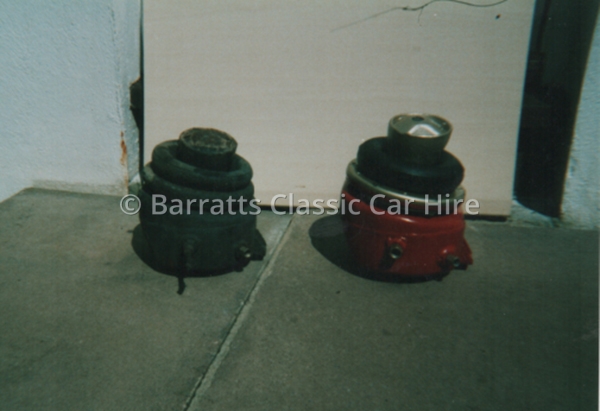 Time consuming
One of the main problems I encountered was finding decent engine reconditioning and parts restoration services. Weeding out agents from the companies that actually carry out the work. This was a time consuming process, but of course paid off long term with getting the work carried out properly, saving large sums of money and getting the parts back quicker.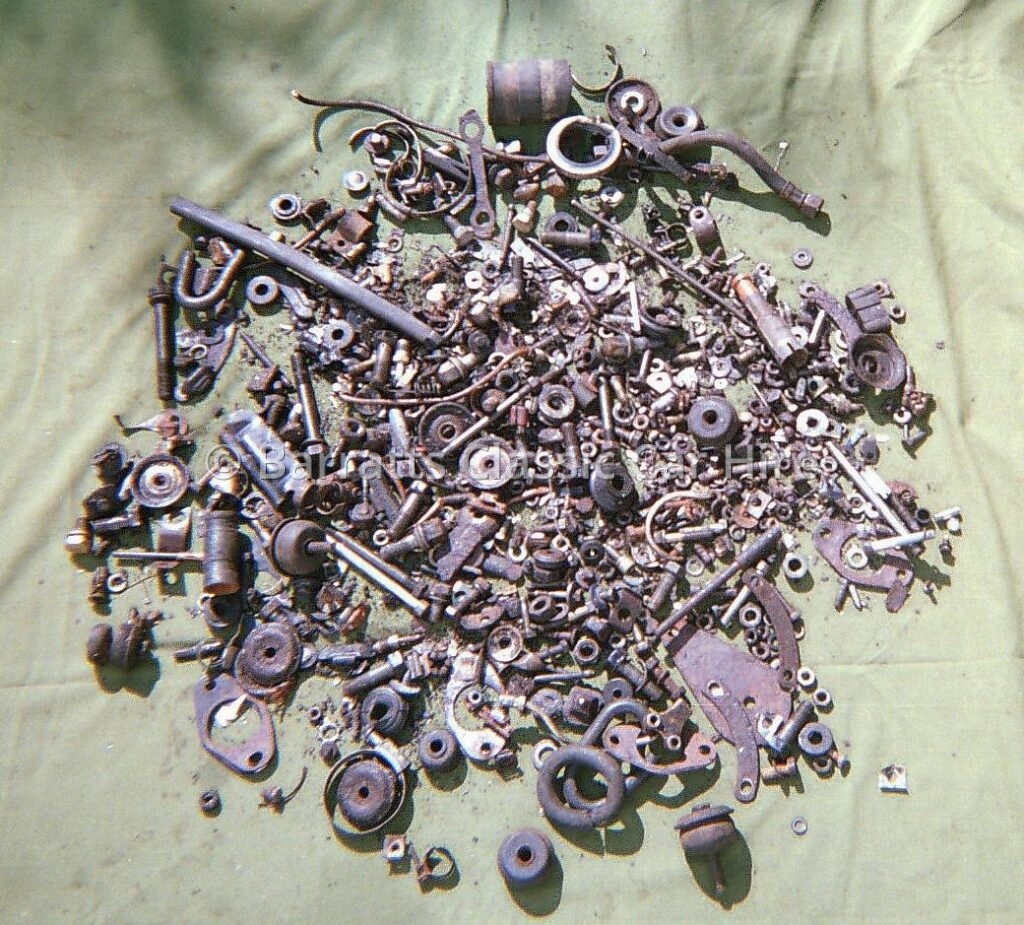 I did not get involved in restoring the bodywork as my skills and facilities like most people were not sufficient. I found a decent body repair company and had the car transported there after I had taken the engine out. While the car was at the bodyshop, replacement and repaired front wings were fitted, as were three doors. The sunroof cassette was also removed, cleaned and fitted with new hardboard ready for the new headlining and foam to be fitted. The engine bay also had extensive body repair work carried out.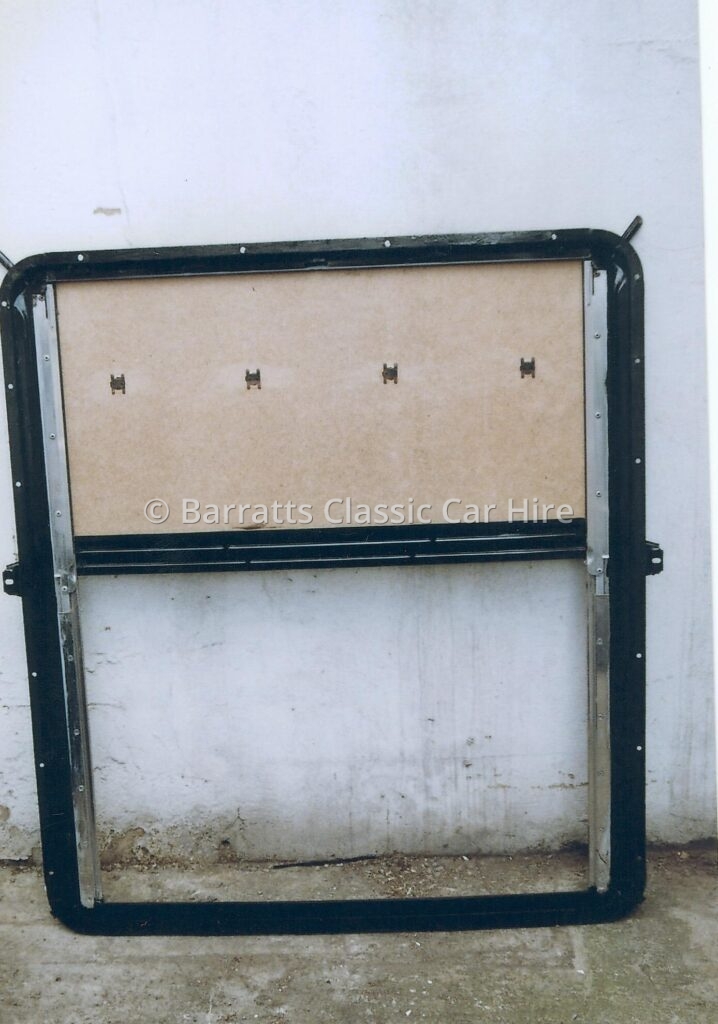 I managed to purchase rust free doors from a contact here in England, who had acquired them from a car in Arizona. The hot dry climate in Arizona often keeps the body work and chassis parts in a great condition…not so good of course for wood, leather and rubber! The intense sun basically destroys them.
Many different services were used during the restoration, at times when asked I would pass on my knowledge of where to get work carried out to other classic car and motorcycle enthusiasts.
Electronic ignition
My aim was to keep the car original, apart from the ignition system which I changed for PerTronix electronic ignition. This basically meant replacing the original points and removing the ballast resistor. This is very good as you do not have to drill or modify your original ignition set up. The points and ballast resistor can easily be fitted back.
I chose PerTronix due to its simplicity and excellent reliability, you also do not have to adjust the dwell angle as there are of course no points. There are two sets of points in a 6.3 distributor, so for me it was good to replace these with something simpler and more reliable. I made sure that the correct spark plugs were fitted along with HT lead, and plug caps.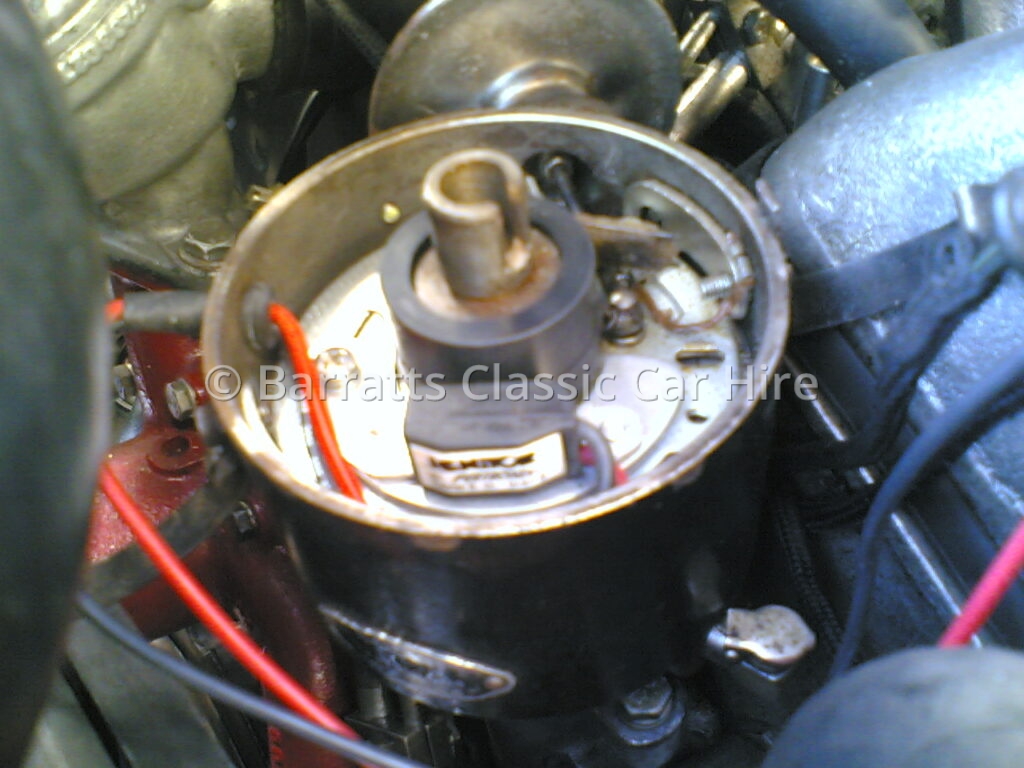 Patience is often needed in large amounts when restoring old vehicles or motorcycles, things rarely run smoothly, and like a lot of things in life… they take longer, and nearly always cost more than planned.
Engine reconditioning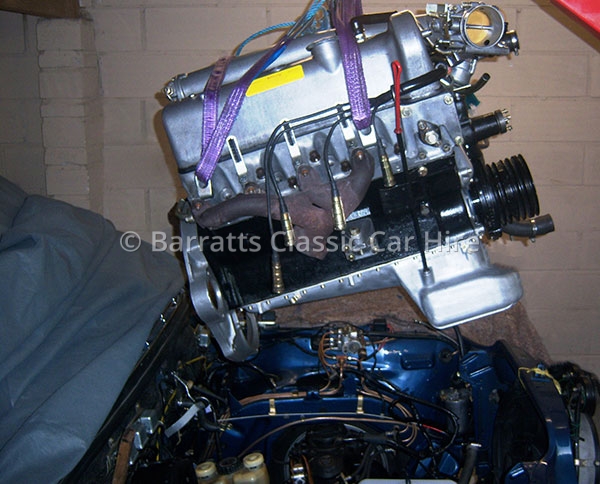 Rebuilding the engine required specialist engineering work by an experienced engine reconditoning works to get certain parts machined, rebuilt or made. Rusty, snapped off exhaust studs also had to be milled out. In common with many other classic cars or motorcycles some parts are no longer available to purchase, so they have to be made; for example water pipes. It took me a long while to source some engine parts and of course rebuild the engine. The sheer size and weight of this huge 6.3 litre V8, makes it difficult to move around, and turn over.
Engine cooling
In common with many older cars, even after extensive engine reconditioning these engines can overheat quite easily in idling traffic on a warm day. The huge engine in a tight bay soon heats up on a summer's day. Instead of using water in the cooling system I replaced it with Evans Waterless Coolant. The huge 6.3 litre engine is known for overheating easily in slow summer time moving traffic.
I had the radiator re-cored rather than purchase a new one, as basically there was no need for a new one. I had a slightly larger core fitted to help with cooling in slow moving traffic.
Apart from replacing the cooling fluid I also fitted a large 16" Kenlowe fan. Both of these upgrades meant that the car was able to idle in slow moving summer time London traffic for far longer periods than would be otherwise possible.
The small heater matrix radiator was replaced with a second-hand one, as the water taps had seized and corroded. At the same time I completely rebuilt the heater matrix casing with new foam, also replacing the control cables. Removing the heater matrix was a long fiddly job which involved stripping out a large part of the dashboard. Re-fitting it was also a long fiddly job. All nuts bolts and clips were yellow zinc plated, as per original.
To summarise, I restored virtually all of the car. Although I assembled the engine I did emply specialist engine reconditioning services. The back axle was rebuilt and set up by a specialist. For many people restoring a car or motorcycle or just being an enthusiast often means investing quite a sum of money and time. It is mainly for this reason that it is important to use quality restoration services.
More about the classic Mercedes history
The original owner of the classic Mercedes JMO 9K car was 1960/70's 'mellow yellow' pop icon Donovan. Shortly after the car was rebuilt I contacted Donovan's agent and arranged to meet him while he was on tour in the UK. I also started 'Barratts Classic Car Hire' in which I hired the car for media work such as film, television, music videos, and photographic work.
I also hired it for weddings. Hiring it for media work gave me an opportunity to meet some very interesting people, and work in some grand places. Some of which can be seen below.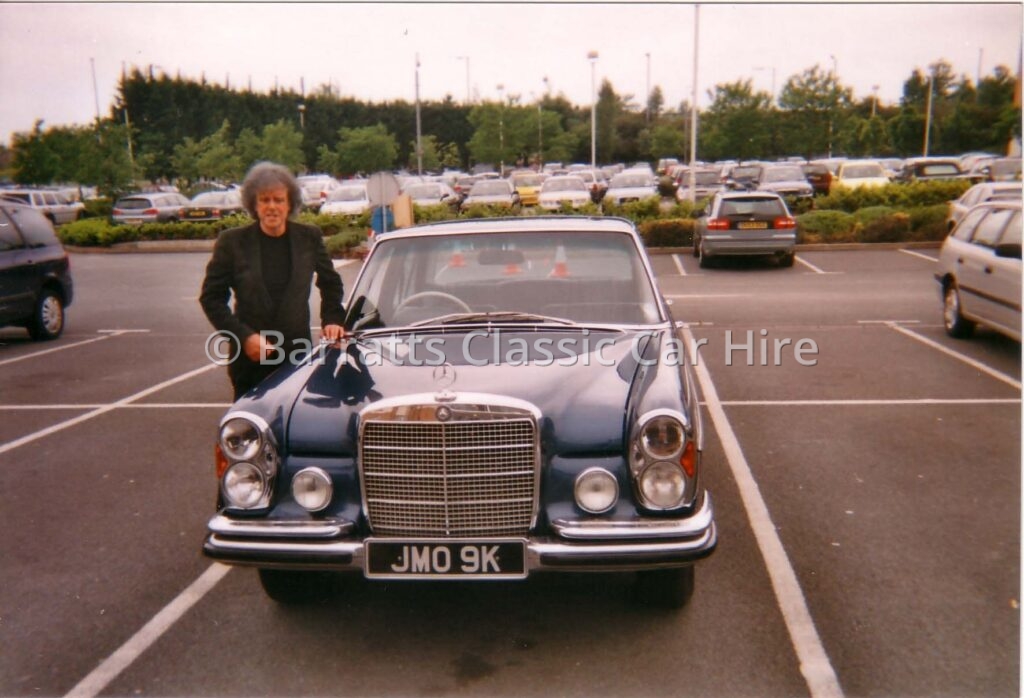 This model is one of the most expensive saloon cars Mercedes have made, and is considered by some motoring journalists as Mercedes flagship saloon. The car was built in 1971 but registered in England in 1972. Donovan used the car at his residence in southern Ireland for a while before bringing the car to England.
While Donovan owned the car it was frequently driven from his home on the Wentworth Estate in Surrey to the Hard Rock café in London, often at speeds of 100mph plus where possible. The car was also featured in a promotional video with Donovan entitled 'Yellow Star' where it is being driven down the Marylebone Road in London. The car has also been photographed next to the white Rolls-Royce EUC 100C once owned by the Beatles.
In later years the car was featured in various music videos including one with Moby.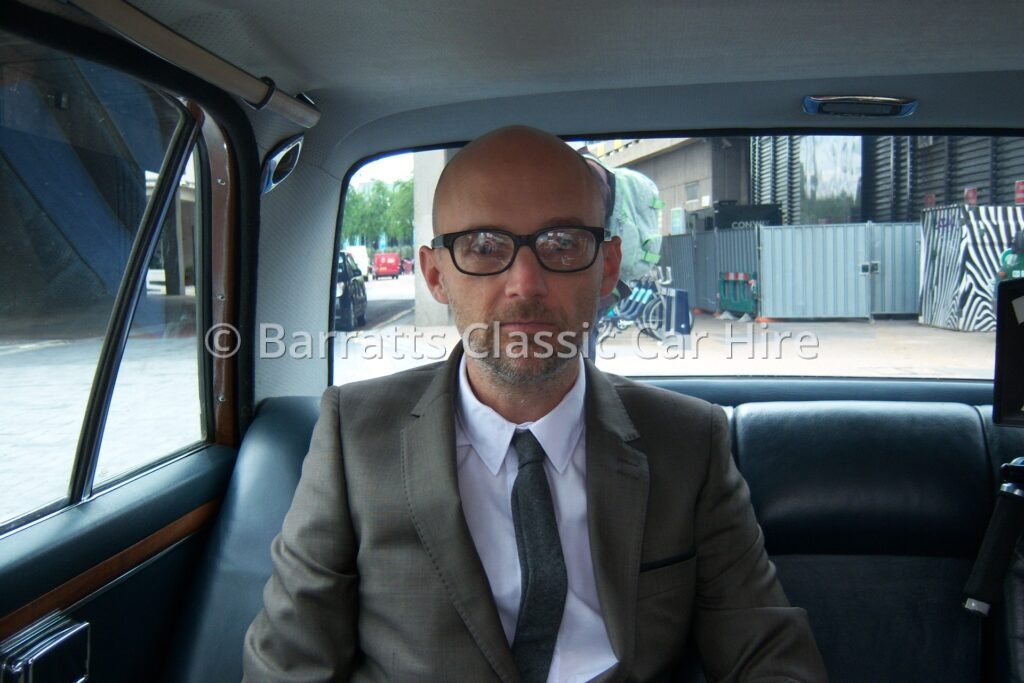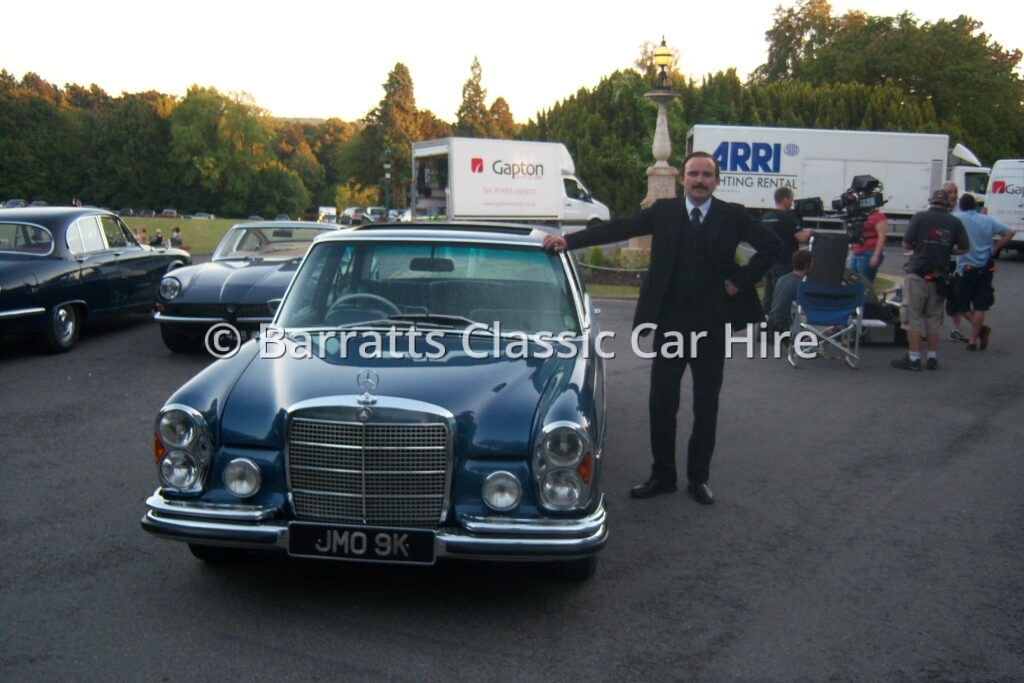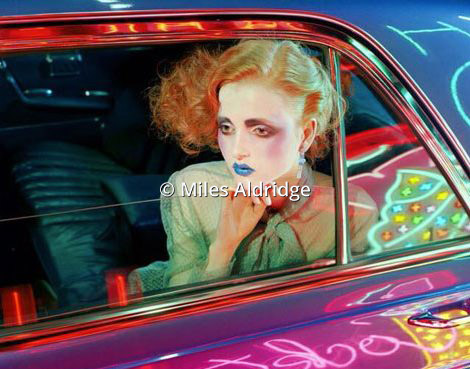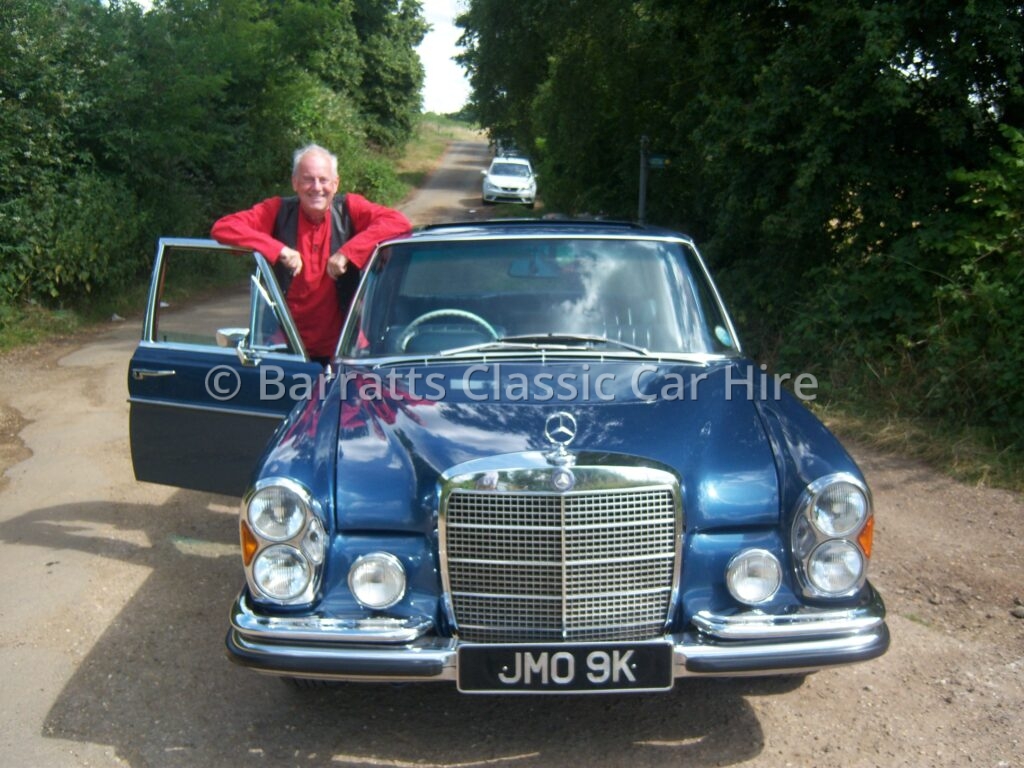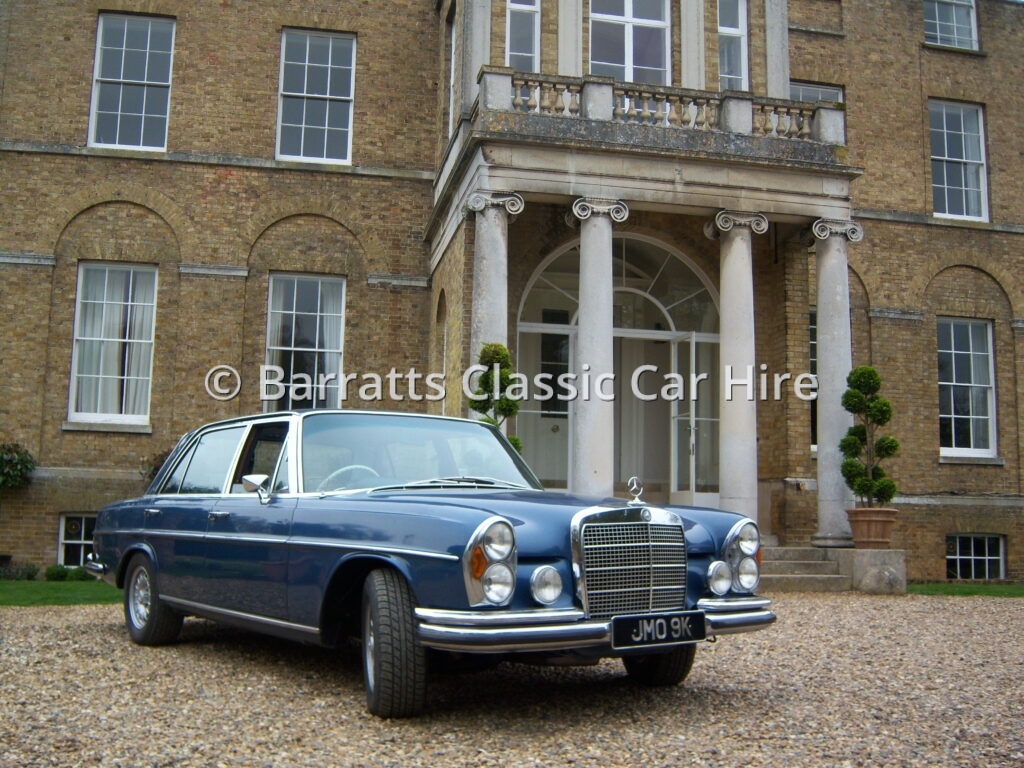 Music videos the car has appeared in:
Moby – Lie Down in Darkness
Tony Mortimer (East 17) – Shake it Down
Fryars – On Your Own
A-L-X – Timebomb
Sean Dampte – 2Nite
Various appearances:
On display at Mercedes-Benz World Surrey in 2007
In an ITV drama 'Lucan' with Rory Kinnear
In various motoring magazines
On a Mercedes car calendar
In a Mercedes club hardback Book
On BBC Radio 2 and Capital Gold
Photographic shoot for The White Company of London.
Cinema film 'Mortdecai' in 2015
Photographic shoot for Vogue Italia September 2015
The BBC One Show with Gyles Brandreth in 2016
Photographic shoot for SKYN condoms in 2020
Photographic shoot for Marionnaud cosmetics in 2020
Photographic shoot for Next in 2021
Cinema film 'Falling Blocks' in 2021
Apple films 'Disclaimer' in 2023
Back in the 1970's George Harrison from the Beatles and Bobby Whitlock from Derek and the Dominoes have also travelled in the car amongst other celebrities. Donovan also used the car in Southern Ireland for a while.
It is a wonder that this classic car was still around for restoration after its hard life, especially as it was left outside in fields in the English weather for a few years sometime after Donovan sold it.
Classic interior
To retain the original feel and period vibe of the car most of the leather interior was kept. I dyed the leather and it is regularly coated and kept at the correct humidity to keep it supple.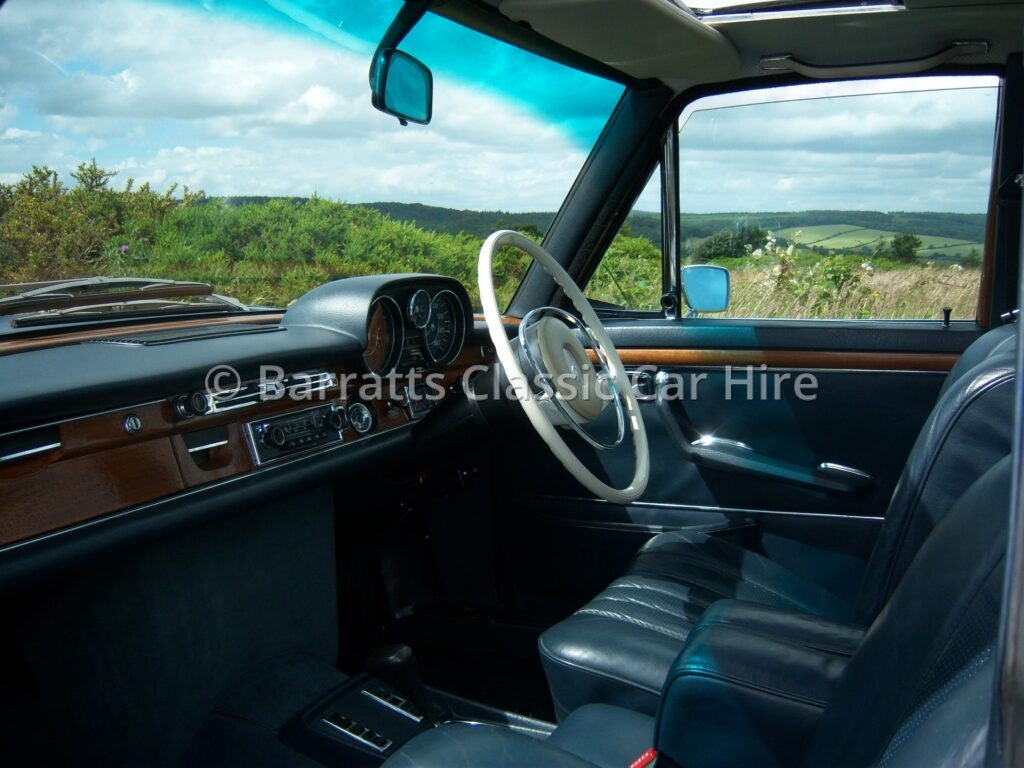 Despite some blemishes it is generally considered that the leather interior is in very good condition for the age and the previous very hard life of the car. I did have replaced some of the seat bases in the original leather which I sourced from a dealer in the USA.
It can be seen below that Donovan stuck one of his promotional record stickers (Cosmic Wheels) on the back of the front driver's seat and great care was taken to dye around the sticker. I repaired and lacquered all the interior wooden dashboard and door panel sections.
This like many tasks was very time consuming, using the correct wood dye and lacquer which is resistant to sunlight is obviously important. A few years after the restoration I also replaced the carpets, this involved purchasing the carpet from a dealer in the USA and having the carpets made here in the UK.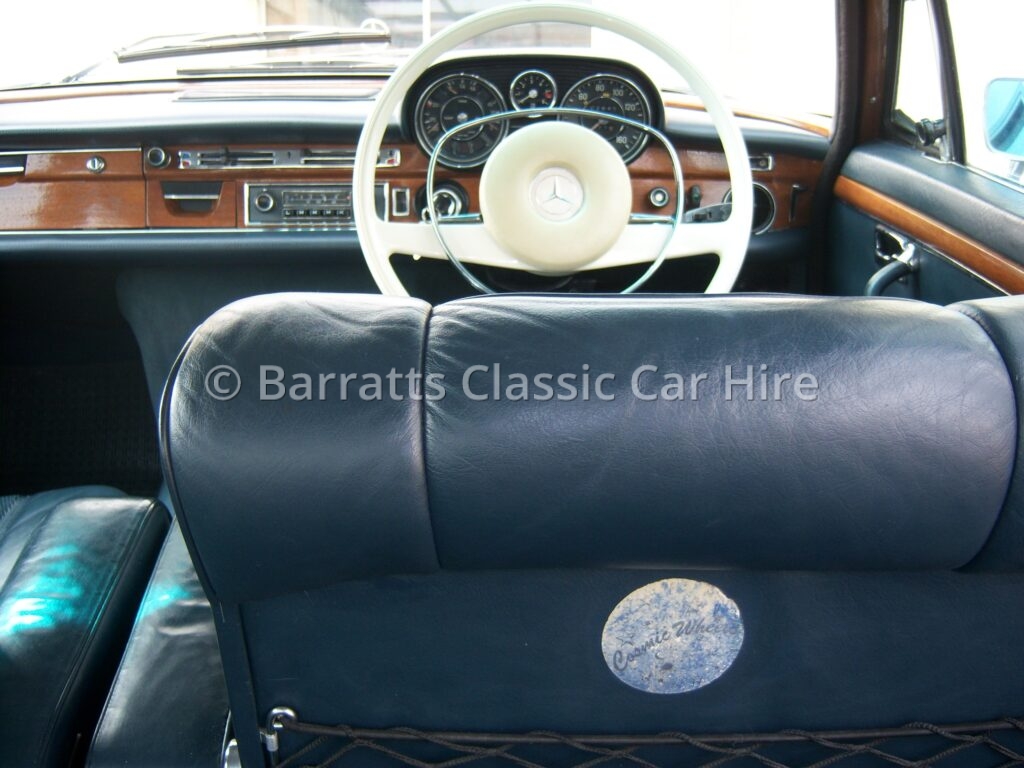 I was able to locate a replacement plastic face plate for the original Blaupunkt radio from a dealer in New York.
Some of the exterior and interior chrome work is original, although most has been re chromed.
Extra legroom
The long rear doors mean that this car was built to be chauffeured in. The car is considered advanced for its years as it uses adjustable self-levelling air suspension coupled with a large twin camshaft fuel injected V8 engine, which delivers plenty of power and torque.
Fast acceleration
Acceleration of 0-60 mph in approximately 6 seconds. On a run at around 55mph you can achieve 12 mpg +, around town approximately 8mpg. It is possible to cruise at around 90mph quite comfortably. It was for its time the fastest saloon car worldwide for a few years.
Short production run
There were only approximately 650+ of these cars made in right hand drive, and over the years most have been broken up mainly due to a combination of very high restoration costs, technical complexity and hard to locate spares. Due to its condition, originality and history this Mercedes 6.3 is classed as one of the best right hand drive models.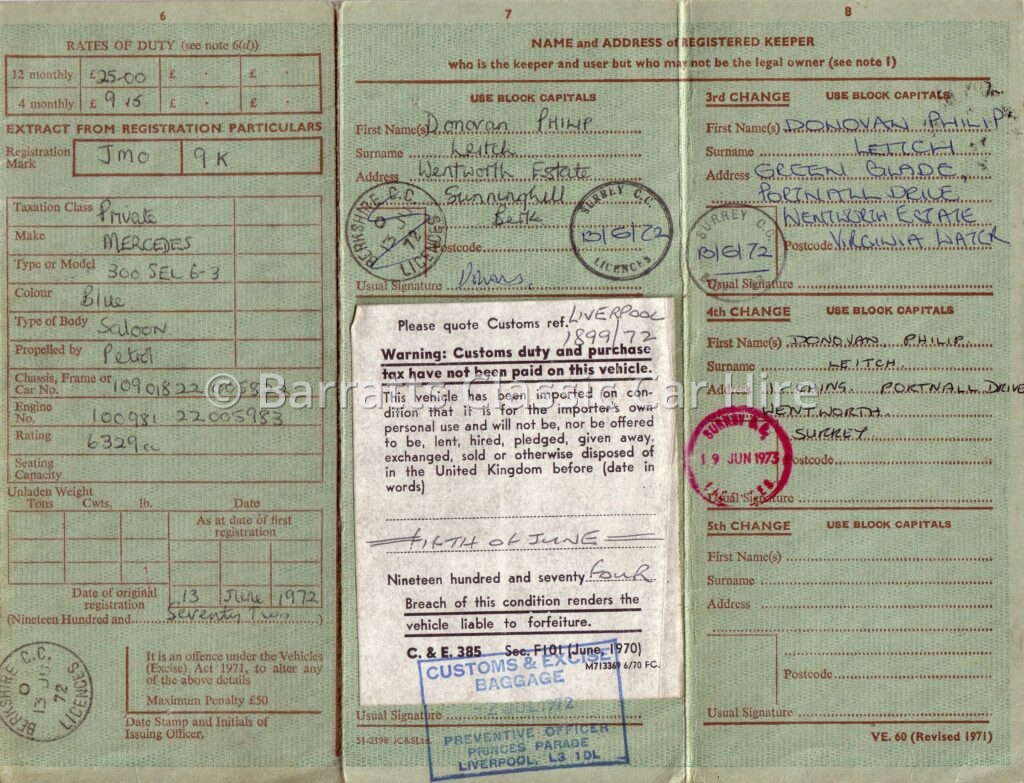 The car is complete with the original sales brochure, logbook, radio blank and pink card, many tax discs and MOT certificates, as well as the original German oval shaped number plates.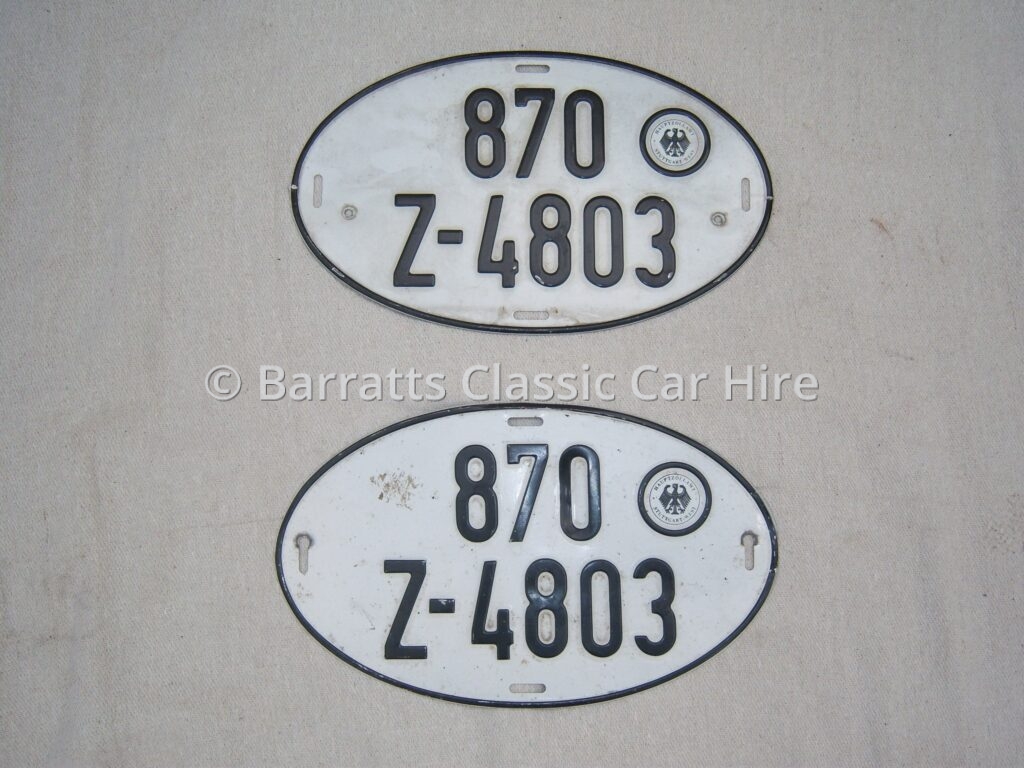 Conclusion
Engine reconditioning and restoring a classic or period car often requires a lot of patience, time and money. It is advisable to think if you have the mindset needed before getting involved with a restoration project.
For those who are planning or already undertaking a period car or motorcycle restoration then the Automotive Restorers Guide can provide quality time saving contacts at your fingertips. All the contacts I built up over 16 + years are listed in the guide, which is covered by a money back guarantee.